MyChart Provides an Ease to Patient Communications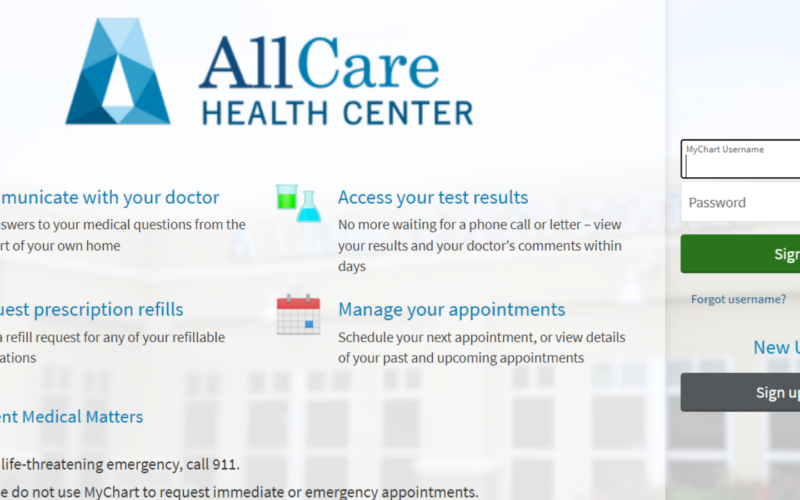 With the launch of Epic comes the ease of MyChart for All Care patients. MyChart is All Care's new patient portal, allowing patients to connect with their providers, request appointments, request prescription refills, view test results, and access health records.  
Patients should now register for MyChart by visiting this link to access the new system's benefits. Patients who sign up before their next appointment must scroll down to use the "No Activation Code?" option.  

Once signed up, patients will note that the homepage features quick access to information needed most, including upcoming visits, messages, test results, and medications.
Below the homepage shortcut area is a feature called the Health Feed. This includes the most important alerts and information for patient care, such as messages from their care team and appointment reminders. Action can be taken directly from the Health Feed. For instance, patients can open a message and reply if needed, view details of an upcoming appointment and add them to their calendar, confirm the appointment, complete check-in tasks, or get on a waitlist. Patients with MyChart proxy access for a family member or someone else cared for can include these patients in their alerts on this feed. MyChart allows patients to switch to that person's account for more in-depth details.  
The MyChart website has the same features as the MyChart mobile app. To learn more, check out videos after account creation.
Patients needing to share COVID-19 vaccination status or test results for travel or an event can use the button at the top to quickly share COVID-19 information via QR codes, printable PDFs, and more.