WHAT CAN YOU DO WITH A MYCHART PATIENT PORTAL?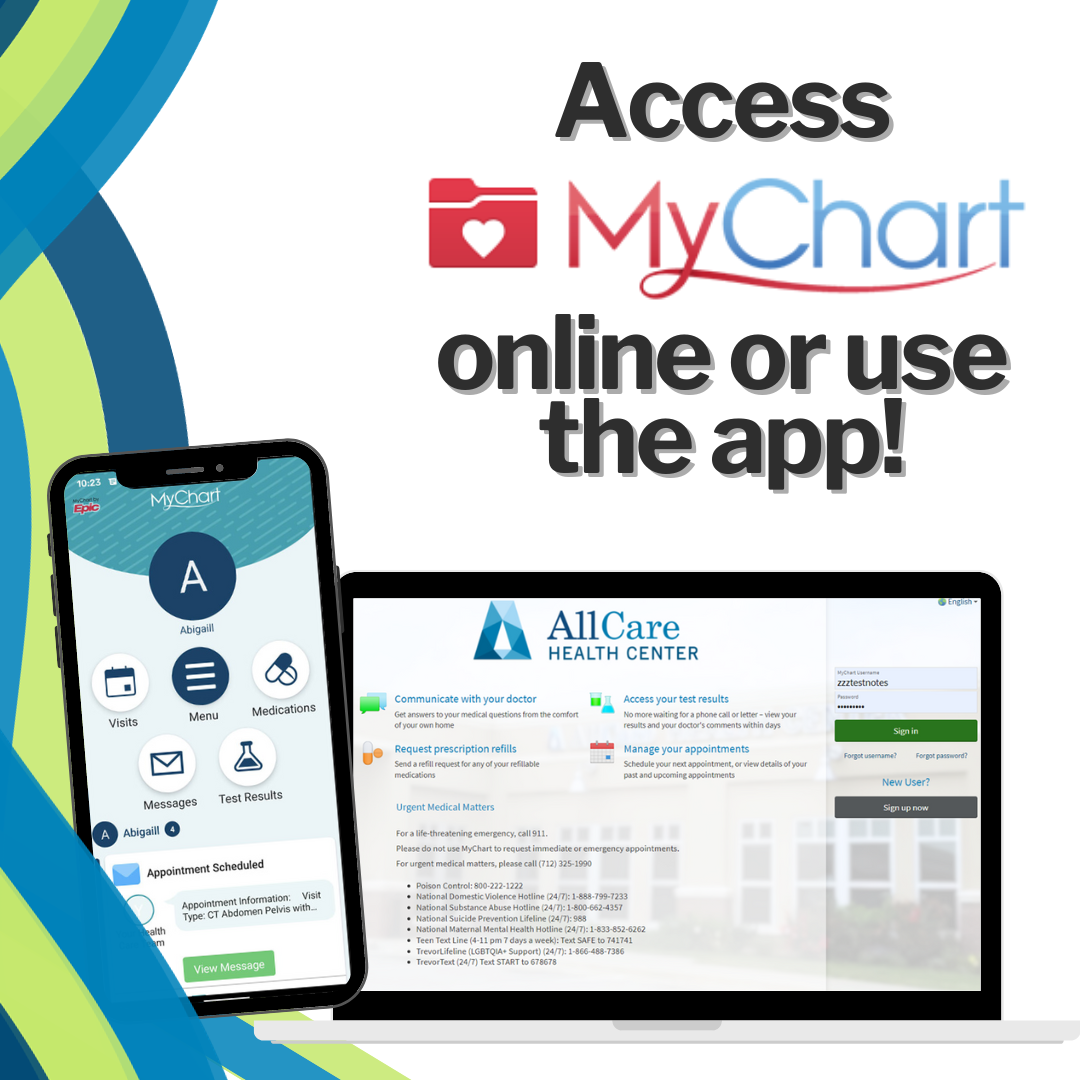 Communicate With Your Provider

Request an Appointment

Request Prescription Refills

View Test Results

Access Your Health Records
HOW DO I CREATE AN ACCOUNT?
There are two ways to create a MyChart account. 
After An Appointment: After your appointment with an All Care provider, use the MyChart activation code and instructions on your after-visit summary.
Anytime: You can create a MyChart account without an activation code at any time with an email by visiting allcarehealthcenter.org/patient-portal/.
REGISTER HERE
MYCHART ASSISTANCE & RESOURCES
For questions call 712-325-1990.
Notice: The patient portal is not to be used for emergency communication or urgent requests.
Please call us at 712-325-1990 or if after hours please call 911.