All Care CEO Accepts New Position
Bill Wypyski, All Care Health Center's Chief Executive Officer, will be taking a new role at The Center for Family Health in Jackson, Michigan. His new role will commence on May 30, following his last official day at All Care Health Center on May 19, 2023.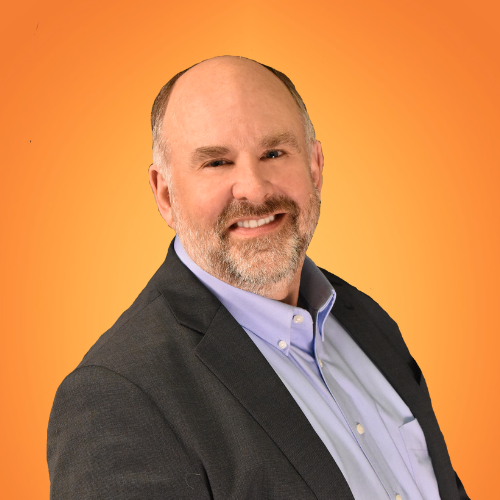 All Care's Board of Directors, led by Jill King, and health center senior leadership are executing a succession plan. The board will be naming an interim CEO to oversee the health center during the search period.
Bill's career in healthcare spans thirty years, beginning as a mental health therapist, followed by many years in healthcare administration. Bill is proud of the advancements that have happened at All Care in his seven-plus years overseeing the health center, but he is reaching for his ultimate goal in his career – oversight of a large health center. In Jackson, Michigan, Bill will be leading a community health center staff of over two hundred who offer primary medical care, dental, and behavioral health services at five locations.
Among prominent benefits of his move, Bill will be only a day's drive to his daughters, both nurses on the east coast – in New York and Maine.
Under Bill's leadership at All Care Health Center, the Florence M. Lakin Health Center was established, taking community healthcare to a neighborhood in need, as well as creating direct access for guests of the MICAH House. All Care's mental healthcare program has grown rapidly at all three health center locations, addressing demand. Bill's leadership was instrumental during the COVID-19 pandemic, while All Care played a major community role in testing and in the distribution of vaccines, both in-house and via strike teams. During this time, telehealth was implemented and continues to play a major role as healthcare continues to evolve to meet lifestyle changes. Most recently, mobile healthcare has commenced, taking healthcare directly to students of Council Bluffs, as well as congregate working communities. "I leave All Care with immense pride in our accomplishments and am excited about the organization's future. I will work hard to ensure there is as little interruption to the critical work conducted by each of our staff members. All Care is in excellent shape regarding its leadership, provision of quality care, filling of key staff positions, having a proactive strategic plan, and the expertise of our board," states Wypyski.
Wypyski continues, "It has been my privilege to serve under our dedicated board members, work alongside incredible staff members and be of help to our local residents. Community health care is my true life purpose. I am grateful to have been part of All Care and worked with such fine people over these many years!"