All Care Health Center's dental providers can manage your whole family's dental needs!
Routine Services
All Care provides quality dental services for the entire family.  These services include:  exams, cleanings, periodontal cleanings, fillings, and crowns.
Limited Services
Additional services offered on a case by case basis include:  partial dentures, oral surgery, extractions, and root canals.
Service Locations
All Care's dental services are available at All Care Health Center's main clinic at 902 South 6th Street, and at the Florence M. Lakin Health Center, located at 1415 Avenue J, Suite 2.  Both clinics are in Council Bluffs, Iowa.
Payment options
All Care, including dental, accepts Medicaid, Medicare, most private insurances, and self-pay.  All patients are eligible to apply for All Care's sliding fee scale.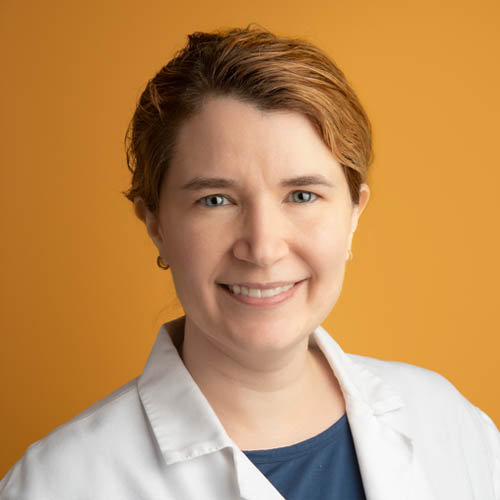 Jennifer Black, D.D.S., Dental Director
An Iowa native, Dr. Black grew up in Council Bluffs, Iowa.  She received her undergraduate degree from the University of Iowa, and completed her studies at the University of Iowa College of Dentistry, where she received her Doctor of Dental Surgery, in 2011.  Dr. Black practiced for seven years in a private practice setting before joining All Care Health Center.  Dr. Black  is interested in all areas of dentistry and strives to keep up to date in the latest dental technologies and research.  Dr. Black's favorite part of dentistry is caring for patients by improving their overall and oral health.  Outside of dentistry, Dr. Black loves to be with her family, including her two children, Beau and Elle.
Erin Wetzel, D.D.S.
Dr. Erin Wetzel grew up in Bismarck, ND. After graduating from Creighton University School of Dentistry in 2001, she worked in private practice, public health dentistry, and at Creighton University School of Dentistry, all while residing in Omaha. Her dental interests include dentures/prosthodontics, treating children and restorative dentistry. Dr. Wetzel also enjoys time with her family, playing with her rescue dogs, volunteer work, gardening, traveling and outdoor activities.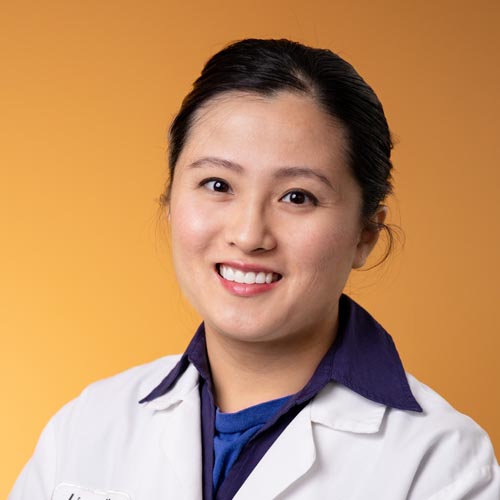 Linda Thi Ho, D.D.S.
Dr. Linda Ho grew up in Wichita, Kansas.  She graduated from Creighton University School of Dentistry, in 2009.  She worked for the Indian Health Service as a United States Public Health Service Commissioned dental officer for five years and as a civil servant dentist for two years in Gallup, New Mexico.  Her dental interests are restorative dentistry and treating children.  She enjoys spending time with her family.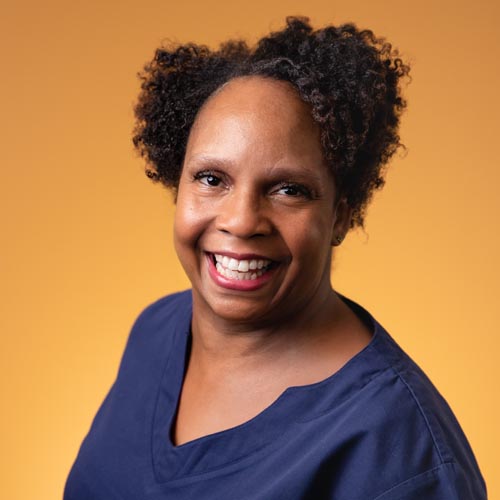 Traci Payne, D.H.
Traci is a registered dental hygienist and has been with ACHC since 2007. Traci received her degree in dental hygiene from Iowa Western Community College in 2004. Traci enjoys community outreach projects and spending time with her son.
Saria Burhenne, D.H.
Saria joined ACHC in October of 2016 as a registered dental hygienist. She graduated from Iowa Western Community College in 2009 and has previous public health and Federally Qualified Health Center experience.  In addition to her time as a hygienist, Saria also performs as All Care's Dental Clinic Coordinator.  Prior to attending hygiene school, Saria worked as a dental assistant for over ten years. In her free time, she enjoys spending time with her family and making creative craft projects!
Ashley Patzke, R.D.H., P.H.R.D.H.
Ashley Patzke joined All Care Health Center in November of 2021.  She has been working as a dental hygienist for thirteen years, practicing in both community health and private practice settings.  Ashley shared her expertise of dental hygiene care as a Clinical Instructor for Iowa Western Community College, in affiliation with Creighton University School of Dentistry.  Ashley received her bachelor's degree in Dental Hygiene from Creighton University following undergraduate studies of Dental Hygiene at Iowa Western Community College, in Council Bluffs; and Business Administration studies at Central Community College, in Columbus, Nebraska.  Ashley received a Lavender Ribbon Award for Outstanding Clinical Skills during her studies at Iowa Western.  Today, Ashley prioritizes connecting with patients to help each improve and achieve optimal oral and systemic health.
Call 712-325-1990 to make an appointment.