Leadership Philosophy –
We will achieve the mission of All Care Health Center by developing teams that utilize the unique skills of each individual. We believe great ideas are those generated through diverse perspectives and are executed by sharing responsibility and accountability to achieve quality outcomes. We overcome challenges by embracing the opportunities brought forth by change, while promoting a culture of safety. We will lead with purpose, drive, and passion, while being honest, thoughtful and kind.
Meet the All Care Health Center leadership team.
Bill Wypyski, Executive Director
Mr. Bill Wypyski joined All Care as Executive Director in November of 2015, bringing with him over 29 years of healthcare experience. Prior to joining All Care, Bill recently served as President and Chief Executive Officer at Sterling Area Health Center in Sterling, Michigan. In addition, his professional background includes work as a healthcare administrator, educator and social worker. Bill earned a Bachelor of Science from Cornell University, a Master of Social Work from the University of Denver, a Master of Public Administration from the University of Maine and a Master of Human Services from Capella University. He is a Fellow of the American College of Healthcare Executives and enjoys all types of outdoor activities including biking, skiing, camping and hiking.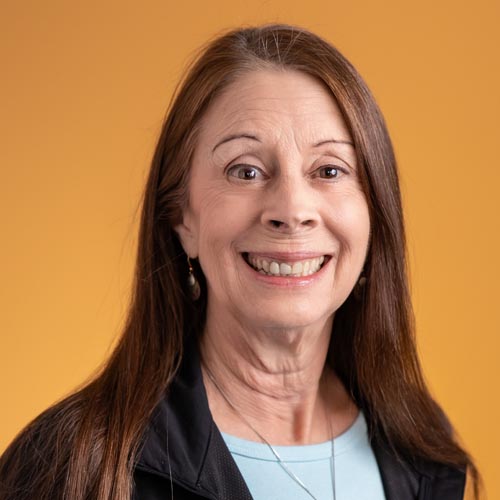 Jacquie Peregoy, Director of Finance
Ms. Peregoy has a Bachelor of Science in Business Administration, Accounting and an Associate of Arts in Business Management. Prior to joining All Care in 2013 she worked at Bland & Associates, LLP in Omaha, Nebraska as a Manager. Arabian horses and grandchildren are Jacquie's passions; she also participates in Arabian horse rescue work.
Cristella Torres, M.D, Medical Director
Dr. Cristella Torres, M.D. joined All Care Health Center as a Primary Care Physician and Medical Director in November of 2021. Dr. Torres earned her bachelor's degree in science at Texas A&M University. Upon graduating cum laude, she pursued her medical degree at the University of Texas Southwestern Medical School, in Dallas. Following medical school, Cristella completed her Family Medicine Residency at Kaiser Permanente in Woodland Hills, California. Cristella is a certified breastfeeding specialist and has an interest in weight loss through nutrition and exercise. Her dual role at All Care follows three years as a Family Medicine Physician at Sainte Genevieve County Memorial Hospital, in Missouri. Her career at Sainte Genevieve included a Pediatric-call focus on newborn care and emergency consultation.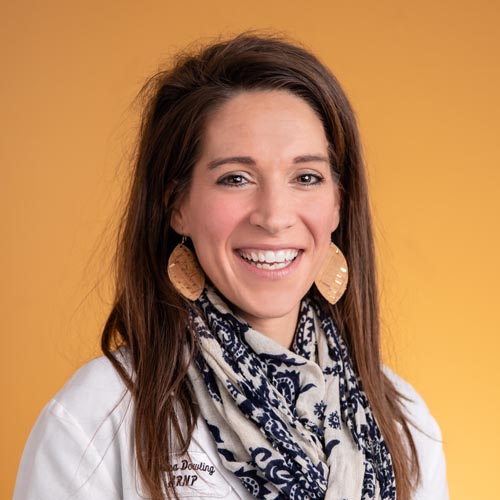 Teresa Dowling, ARNP, FNP-BC, PMHNP-BC, Clinical Services Director
Teresa Dowling is a family nurse practitioner and has been with All Care Health Center since August 2009. She received her Master's in Nursing from the University of Nebraska Medical Center in 2009 and received her Nurse Practitioner License the same year. Teresa completed a post master's in August 2017 from John Hopkins with a focus on psychiatric mental health nursing. She is passionate about filling the gaps between primary and mental health care. In having dual certifications, she hopes she can aid in filling this gap. Teresa's interests include promoting disease prevention and healthy living with patients. She enjoys spending time with her family, reading, and riding her bike.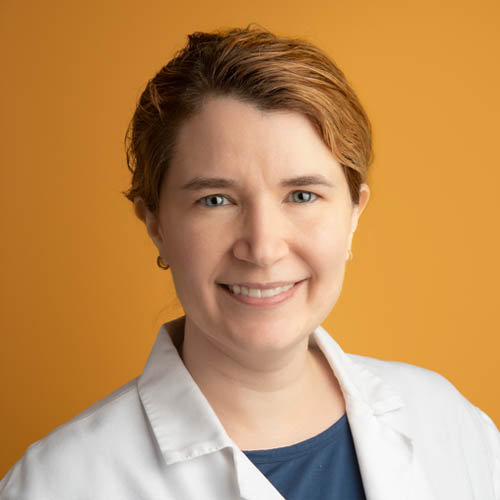 Jennifer Black, D.D.S., Dental Director
An Iowa native, Dr. Black grew up in Council Bluffs, Iowa. She attended the University of Iowa for her undergraduate degree and the University of Iowa College of Dentistry where she received her Doctor of Dental Surgery in 2011. Dr. Black practiced for 7 years in private practice before coming to All Care Health Center. Dr. Black began postgraduate study immediately after graduation. She is interested in all areas of dentistry and strives to keep up to date in the latest dental technologies and research. Dr. Black's favorite part of dentistry is caring for patients by improving their overall and oral health. In May of 2022, Dr. Jennifer Black was honored as Iowan of the Week by the office of Congresswoman Cindy Axne. Outside of her professional life, Dr. Black loves to be with her family, including her two children, Beau and Elle.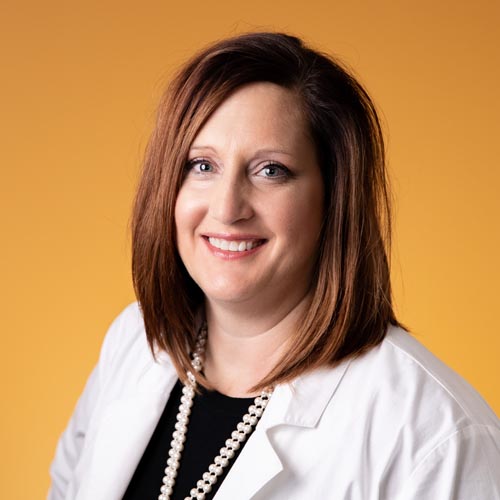 JoLynn Ahmann, Pharmacy Director
JoLynn graduated from South Dakota State University in 2001 with a Doctorate of Pharmacy. Jolynn has been with All Care Health Center since April 2013. JoLynn stresses the importance of medication reconciliation to ensure patient safety. In her free time, JoLynn likes to spend time with her husband and two boys. She also enjoys gardening and experimenting with new coffee origins and brewing techniques.
Kristen Hendershot, Quality Improvement Director
Kristen Hendershot, LMSW received her Masters of Social Work and Public Administration from University of Nebraska at Omaha in 2011. Kristen came to All Care Health Center in May 2010 as a social work student and then was hired on as the center's full-time Care Coordinator in September 2011. Kristen moved into the role of Quality Improvement Director in October 2017. Her professional interests include advocating for patients and expanding patient-centered outreach programs. In her free time, Kristen enjoys thrift shopping, reading, and spending time with her husband and three children.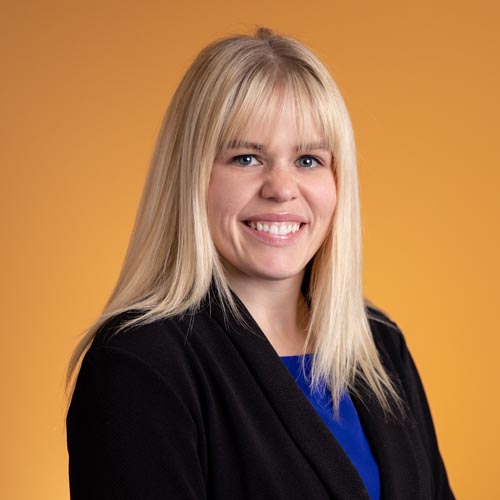 Gina Klein, Human Resources & Operations Director
Gina received her undergraduate degree from the University of Iowa in Business Management with an emphasis on Workplace Practices and Perspectives in 2008.  In 2017, she completed the Masters of Business Administration program, with an emphasis on Human Resource Management at Bellevue University.  She has spent the majority of her professional career working in Healthcare Operations and Human Resources.  In her free time, she enjoys spending time with her two dogs, camping, and cheering on the Iowa Hawkeyes.
Kerri Wede, Development & Marketing Director
Kerri Wede began her education at Iowa State University with degrees in Fashion Merchandising and Apparel Design where her career took her through New York City, Council Bluffs, and Saint Louis, then back to the Omaha metro. Over the last ten years, Kerri shifted her career to assist nonprofits in their growth and development through community and partner relationships, while meeting their budget needs through fund development strategies and grant writing. Kerri began her journey with All Care Health Center in 2017 as a fund development and marketing consultant, and joined All Care full-time as their Development and Marketing Director in July of 2020. Kerri is the proud momma of two Iowa State graduate women and is a self-proclaimed "foodie" who enjoys wellness coaching, a daily sunrise run, lake life, spontaneous travel, and time with her bulldog.
Board of Directors
Rita Berthelsen, Chairperson
Sandy Byers, Secretary
Rich Arnold
Stephanie Bowden
David Burr
John Dalton
Kim Henry
Bethany Jill King
Lucinda Klein-Lombardo
Paul Kline
Michael Messerly Jr.
Joe Poore
Wendi Stane
Dorothy Tunzer