From Our CEO
We know that you are busy. You are working, putting food on the table, doing laundry, and running your active kids around town. On top of raising a family, we know life is expensive, too. Inflation has caused rent and groceries to cost much more than we are used to. We understand.
That's why we have brought healthcare to school. The mission of All Care Health Center is to provide affordable, comprehensive, and high-quality healthcare to the entire community. You are an important part of this community. You deserve this service.
By bringing healthcare to school, you can schedule a well-check for your student and continue your day at work. If the school nurse calls to let you know that your student needs to be seen by a medical provider, they can come out to the mobile clinic, and you don't even have to leave work.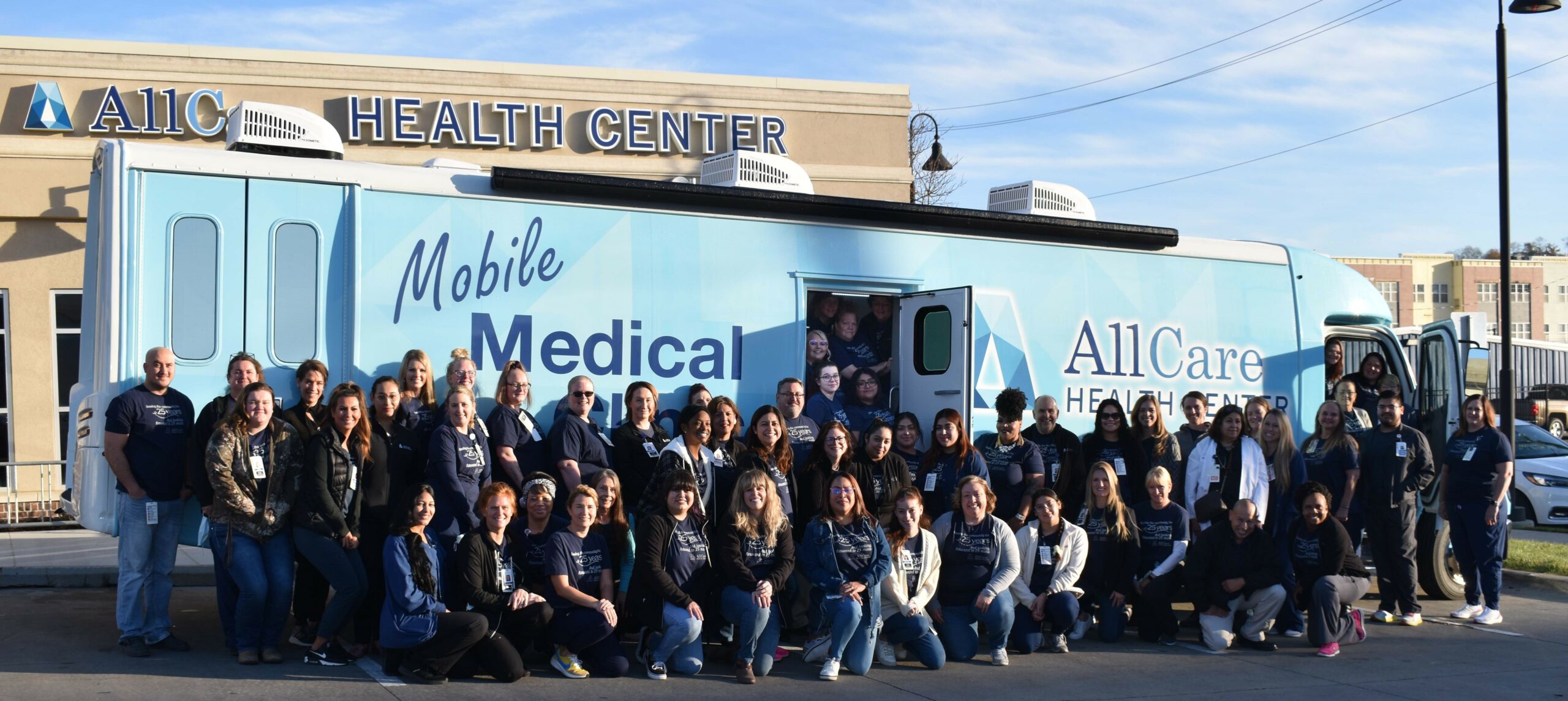 All Care Health Center mobile medical clinic is a 40-foot-long clinic on wheels that provides quality healthcare services "on the go" across Council Bluffs. When you visit All Care's Mobile Medical Clinic you'll receive the same high-quality care and providers that you would receive at any All Care clinic. See the calendar below for dates when the MMU will be in your area.
Primary Medical Care
Well-Child Check
Mental Health Medication Management
Sports Physicals
Strep & Influenza Tests
COVID-19 Tests
STD Screening
Blood Draw for Lab Work
Check out our
Mobile Medical Clinic!
ACHC Student Consent Forms Packet
September

2023

Mon
Tue
Wed
Thu
Fri
Sat
Sun