All Care offers mental health services on an outpatient basis.
Our mental health providers respect each individual and practice the coordination of integrated care between your mental and physical health to identify needs and find solutions for a seamless approach to care, all in comfort of your health care clinic.
Mental Health Therapist Services:
Mental Health Assessment & Diagnosis
Family Therapy
Individual Psychotherapy
Child Therapy
Marital Therapy
Psychiatric Nurse Practitioner Services:
Mental Health Assessment & Diagnosis
Medication Management
Brief Psychotherapy
Medication-Assisted Treatment (MAT)
MAT is the use of medications, in combination with counseling and behavioral therapies, to provide a "whole-patient" approach to the treatment of substance use disorders. MAT programs are clinically driven and tailored to meet each patient's needs."
Eye Movement Desensitization and Reprocessing (EMDR)
EMDR is a psychotherapy that enables people to heal from the symptoms and emotional distress that are the result of disturbing life experiences and trauma, including Post Traumatic Stress Disorder (PTSD), anxiety, depression, and panic disorders.
Additional Community Mental Health Resources
The Wellbeing Partners has created this website to help connect you with some of the many mental health resources in our community and to answer questions that you may have.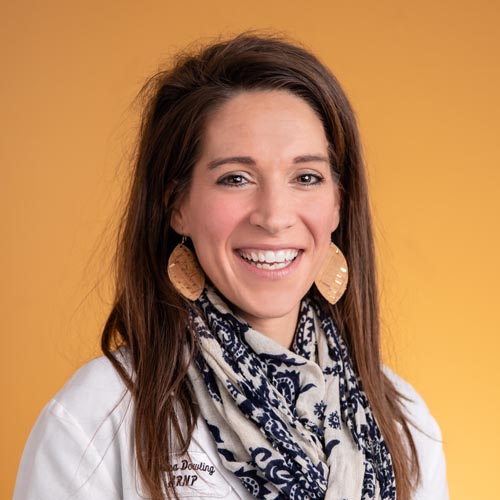 Teresa Dowling, ARNP, FNP-BC, PMHNP-BC
Teresa Dowling is a family nurse practitioner and has been with All Care Health Center since August 2009. She received her Master's in Nursing from the University of Nebraska Medical Center in 2009 and received her Nurse Practitioner License the same year. Teresa completed a post master's in August 2017 from John Hopkins with a focus on psychiatric mental health nursing. She is passionate about filling the gaps between primary and mental health care. In having dual certifications she hopes she can aid in filling this gap. Teresa's interests include promoting disease prevention and healthy living with patients. She enjoys spending time with her family, reading and riding her bike.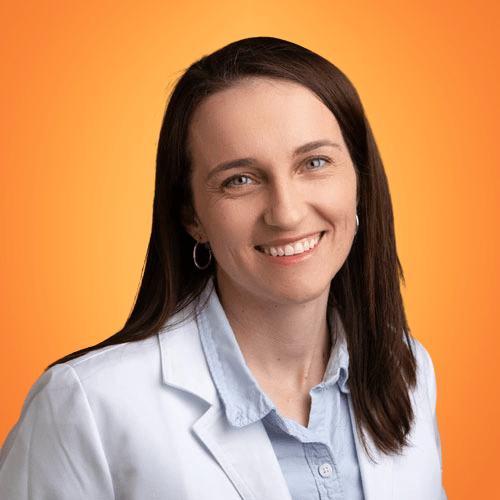 Mandy McCormick, PMH, ARNP
Amanda (Mandy) McCormick joined All Care in February 2021. She has been a nurse for twelve years and recently completed her post master's certification in mental health from Nebraska Medicine. A post-master's program provides a route to specialization, following a master's degree completion. Mandy enjoys education and is continuing with Eye Movement Desensitization and Reprocessing (EMDR) therapy training, as it is a therapy that individuals can use actively, not simply waiting for things to get better.
During Mandy's time in healthcare, she has worked with brain injury patients and completed an internship at New Visions Homeless Services, where she felt like she clicked. Mandy notes that trauma comes in all forms, stemming from any big change in life. Mandy ask that individuals who are "struggling and are not sure of the source of their pain," make an appointment with her at All Care Health Center. She is practicing at our main health center, as well as at All Care's Florence M. Lakin Health Center and at our New Visions Homeless Services site. She will offer brief counseling intervention, medication management, or help patients to find the path that best suits individual needs.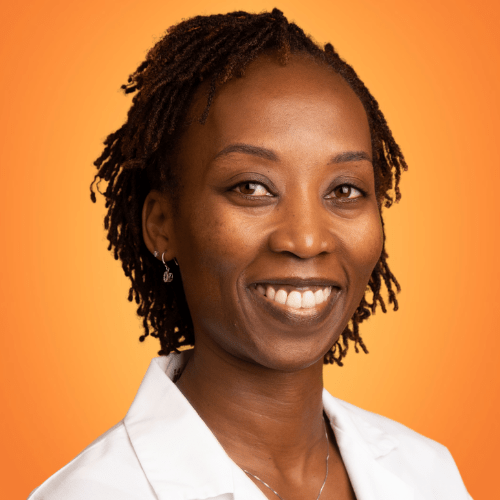 Maureen W. Gatere, DNP, MPH, APRN, PMHNP-BC
Maureen Gatere joined All Care Health Center in January 2022.  She has worked in health professions for over fifteen years, including seven years as a Registered Nurse in a behavioral health setting, before completing her Doctor of Nursing Practice, from the University of Nebraska Medical Center, to become a Psychiatric Mental Health Nurse Practitioner, in 2020.
Maureen's education began in with a Bachelor of Science in Biology and Psychology and continued with a Master of Public Health, Bachelor of Science in Nursing, and finally her Doctor of Nursing Practice.
During Maureen's broad spectrum of experience in healthcare, she has worked with youth and their families, in a cardiac unit, in public health, and in the classroom.  She has experience with developmental disabilities and in a corrections setting.  Maureen continues service in the United States Air Force Reserves.
Maureen takes pride in team professionalism by using consistent implementation and support of treatments through the ability to receive, implement and solicit feedback from others.  Her 20 years of continuous education and use of standards and research have built a foundation for ongoing professional development activities that have led to a progression of expertise as a behavior health professional.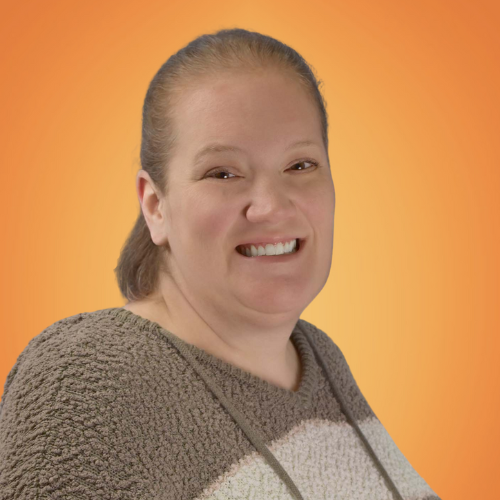 Stac

ie

Acox

, LMH

C

The summer of 2022 brought Stacie Acox, LMHC, to All Care Health Center.  Stacie received her Master of Science Degree in Clinical Counseling from Bellevue University in 2012.  Over the last four years, she has developed her professional skills as a mental health clinician, providing therapeutic counseling for youth with major mental health diagnoses in a special education setting.  Stacie provided both individual and family therapy to students and their family systems.  In her practice, Stacie performs intake assessments that include comprehensive bio-psycho-social evaluations, as well as mental health crisis intervention.  These four years as a mental health counselor followed eight years as a healthcare professional for the same population.   

Stacie's post-graduate experience follows her undergraduate degree in Psychology, from Creighton University, in 2006.  Her extensive care for youth complements the compassionate skills of our mental health team.   

Strike up a conversation with Stacie about your latest read, over a cup of coffee, and she will suggest your next book title.  Stacie welcomes new patients.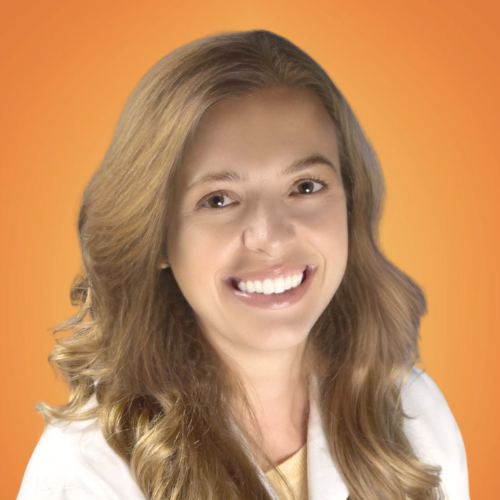 Laurie Sewell-Muller, DNP, ARNP, PMHNP-BC
Laurie Sewell-Muller began her professional life and education in the arts, earning a Bachelor of Fine Art in Studio Arts with an emphasis in painting from the University of Nebraska-Omaha. After several years of curating art exhibitions, managing artwork sales, and mentoring youth in the experiences of fine art, curating, and art techniques, she began her prerequisite courses to begin a nursing program.
Upon completing her Bachelor of Science in Nursing education, she began working on an interdisciplinary ACT (Assertive Community Treatment) team, caring for clients with chronic and serious mental illnesses in the clinic and in the community. This practice offers treatment, rehabilitation, and support services, using a person-centered, recovery-based approach, to individuals diagnosed with serious mental illness. Laurie continued her mental health nursing journey by earning a Doctor of Nursing Practice degree in Psychiatric Mental Health Care Across the Lifespan. Alongside her doctoral education at the University of Nebraska Medical Center, Laurie received graduate clinical experience in outpatient mental health medication management with children, adolescents, and adults, as well as adult psychotherapy. Laurie combined her love of art with her passion for mental healthcare and mentored adolescents struggling with behavioral health in the experience of art techniques while in graduate school. Additional clinical experience includes an internship through a behavioral health workforce and education grant that focused on integrative mental health care, emphasizing the importance of treating physical and mental health simultaneously and taking a team approach to whole-person healthcare.
Laurie believes mental health care is best approached and implemented with evidence-based practices, creativity, and patient collaboration. Laurie hopes to collaborate with patients to identify their unique strengths to facilitate positive mental health outcomes.
Call 712-325-1990 to make an appointment.