Patient Centered Medical Home
The National Committee for Quality Assurance recognizes All Care Health Center as a Patient-Centered Medical Home.  All Care provides comprehensive outpatient medical services, using a team-based approach to care.  The team consists of you, your healthcare provider, other health care professionals, and trusted friends and family members.  Our goal is to ensure your team works together to help you make the best choices about your health.
Radiology (X-ray) Services
All Care has a Radiologic Technologist to provide X-ray services on-site.
Women's Health Services
All Care medical providers offer gentle and compassionate women's healthcare services for every stage of life and are specialized in well-women exams, birth control, and prenatal care.  Through education and highly personalized care, we seek to provide guidance for the physical, psychological, and social well-being of the mother throughout the childbearing cycle.
Telehealth
Telehealth services are available as a bridge for long-distance patient and provider clinical services, such as diagnosis and monitoring.  This service allows patients to continue care from the comfort of their home or office, without unnecessary travel to the health center.  Please ask if telehealth services are right for you, when making your appointment.  Telehealth services can be performed with the use of a patient computer, laptop, tablet, or telephone.
Pharmacy
All Care Health Center's on-site pharmacy is located at our main health center and allows patients to pick up medications the same day as their medical, mental health, or dental appointment.  Patients refilling prescriptions can choose to take advantage of curbside pick-up.  If transportation is an issue, please contact the All Care pharmacy to see if local delivery is an option.
Primary Care Medical Providers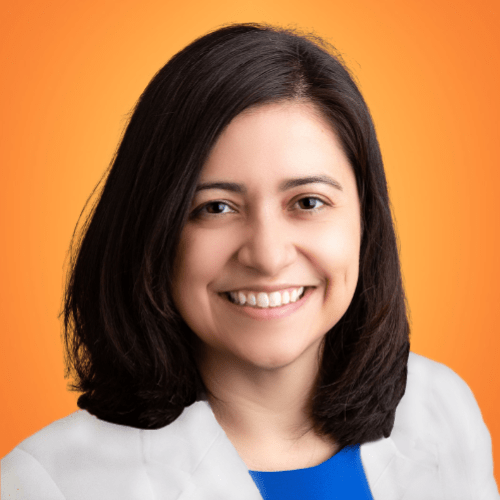 Dr. Cristella Torres, M.D
Medical Director
Language: English
Dr. Cristella Torres, M.D., joined All Care Health Center as a Primary Care Physician and Medical Director in November 2021. Dr. Torres is a certified breastfeeding specialist interested in weight loss through nutrition and exercise. Her dual role at All Care follows three years as a Family Medicine Physician at Sainte Genevieve County Memorial Hospital in Missouri. Her career at Sainte Genevieve included a Pediatric-call focus on newborn care and emergency consultation.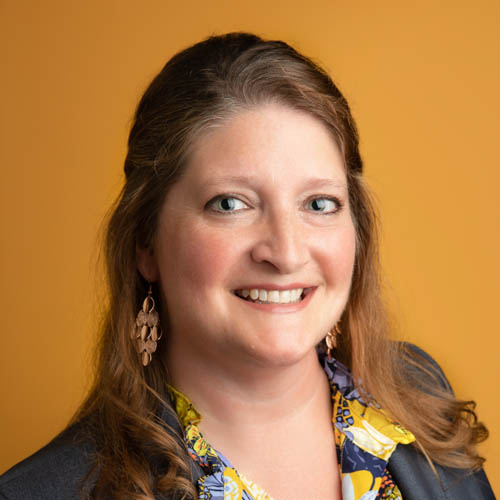 Olivia Woita, ARNP, FNP-C
Medical Provider
Language: English
Olivia Woita is from Milford, Nebraska and has lived in Omaha since 2000.  She attended Bryan College of Health Sciences and then continued her education at Creighton where she earned her BSN, and then Clarkson to earn her Master of Science in Nursing to become a Family Nurse Practitioner.  Following eleven years of experience, Olivia joined All Care in 2021 and has consistently delivered dedicated family practice care to her patients at our Florence M. Lakin Health Center, as well as at All Care Health Center's main clinic location.  Olivia enjoys spending time with her family, designing interiors and landscapes, and watching college football and basketball.
Sarah Castro, APRN
Medical Provider
Language: English & Spanish
Sarah is dedicated to providing compassionate and effective healthcare to patients across their lifespans. Sarah aims to establish a plan of care to achieve identified health goals with her new patients while bridging their physical and mental healthcare. Sarah is also passionate about women's and mental health. In her free time, Sarah enjoys spending time with her husband, six daughters, and three dogs. She also is an avid cook, baker, and camping enthusiast.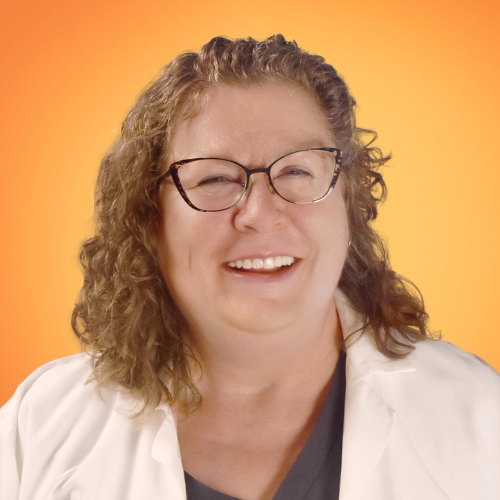 Mary Grieder, ARNP
Medical Provider
Language: English
As a nurse practitioner, Mary developed her emergency and internal medicine skills at a community health center. She has also worked in an urgent care setting, seeing a vast array of conditions and working with many others to coordinate ongoing care. Mary enjoys spending time with her four sons, three daughters-in-law, and and four grandchildren, and looks forward to the grandchild. In her spare time, Mary likes to read, garden, cook, crochet, and scrapbook. Mary is also passionate about learning while being a perpetual student.
Roshani Kandel, DNP, ARNP, FNP-C, MPH, RN, BSN
Medical Provider
Language: English, Nepali, Bengali, & Hindi
While working at other community health centers, Roshni has gained experience in rehabilitation, obstetrics and gynecology, dermatology, family medicine, cardiology, orthopedics, and ENT. In 2021, Roshani was recognized as one of 100 Iowa Great Nurses. In her free time, Roshni loves to travel to new places with her two daughters and learn about new cultures. Her family is also planning to adopt a dog soon.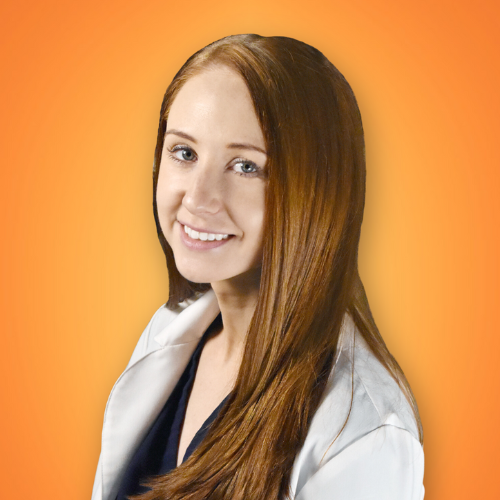 Sarah Thometz, APRN, FNP-C
Medical Provider
Language: English
Sarah Thometz has joined All Care Health Center through a University of Nebraska Medical Center fellowship. Before coming to Omaha, Sarah gained RN experience in a medical center, hospital, and surgical center, all in the Chicago metro. Sarah strives to provide quality family medical care to patients throughout all stages of their life. In her downtime, she enjoys spending time with my husband and son.
OB/Pregnancy Care Provider
Amy Ford, ARNP
Medical Provider
Language: English
Specialties:   Women's Health
Amy Ford has been a part-time woman's health nurse practitioner with All Care Health Center since December 2012. Some of Amy's focuses include well-women exams, contraception, gynecologic problems, and pregnancy care to a certain point. Amy is a steady and reliable provider passionate about all women accessing reproductive health care. In her free time, Amy loves spending time with her family, cheering for the huskers, and playing with her German shepherds.
Rosa Brown, MDN, RDN, LDN
Nutritionist
Language: English
Rosa is available to educate, advise, and guide patients toward the improvement and management of health conditions. Rosa focuses on patient-centered medical nutrition therapy to support individuals and groups in their nutrition journey. Rosa can help you with disease management, such as diabetes, as well as food intolerances and allergies.
In her free time, Rosa enjoys gardening and hiking around the Omaha and Council Bluffs area.
Call 712-325-1990 to make an appointment.