Patient Centered Medical Home
The National Committee for Quality Assurance recognizes All Care Health Center as a Patient-Centered Medical Home.  All Care provides comprehensive outpatient medical services, using a team-based approach to care.  The team consists of you, your healthcare provider, other health care professionals, and trusted friends and family members.  Our goal is to ensure your team works together to help you make the best choices about your health.
Dietician
All Care patients have access to an on-site dietician who will help patients to achieve and maintain optimum health goals through nutrition.
All Care's dietician is available to educate, advise, and guide patients toward improvement and management of health conditions, individually.  Goals may be centered around disease management, such as diabetes, as well as food intolerances and allergies.
Make an appointment with your primary care provider to discuss the advantage of a dietician assisting with your health.
Women's Health Services
All Care medical providers offer gentle and compassionate women's healthcare services for every stage of life and are specialized in well-women exams, birth control, and prenatal care.  Through education and highly personalized care, we seek to provide guidance for the physical, psychological, and social well-being of the mother throughout the childbearing cycle.
Radiology (X-ray) Services
All Care has a certified Radiologic Technologist to provide X-ray services on site.
Telehealth
Telehealth services are available as a bridge for long-distance patient and provider clinical services, such as diagnosis and monitoring.  This service allows patients to continue care from the comfort of their home, or office, without unnecessary travel to the health center.  Please ask if telehealth services are right for you, when making your appointment.  Telehealth services can be performed with the use of a patient computer, laptop, tablet, or telephone.
Pharmacy
All Care Health Center's on-site pharmacy is located at our main health center and allows patients to pick up medications the same day as their medical, mental health, or dental appointment.  Patients refilling prescriptions can choose to take advantage of curbside pick-up.  If transportation is an issue, please contact the All Care pharmacy to see if local delivery is an option.
Primary Care Medical Providers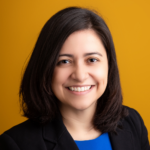 Dr. Cristella Torres, M.D
Dr. Cristella Torres, M.D. joined All Care Health Center as a Primary Care Physician and Medical Director in November of 2021. Dr. Torres earned her bachelor's degree in science at Texas A&M University. Upon graduating cum laude, she pursued her medical degree at the University of Texas Southwestern Medical School, in Dallas. Following medical school, Cristella completed her Family Medicine Residency at Kaiser Permanente in Woodland Hills, California. Cristella is a certified breastfeeding specialist and has an interest in weight loss through nutrition and exercise. Her dual role at All Care follows three years as a Family Medicine Physician at Sainte Genevieve County Memorial Hospital, in Missouri. Her career at Sainte Genevieve included a Pediatric-call focus on newborn care and emergency consultation.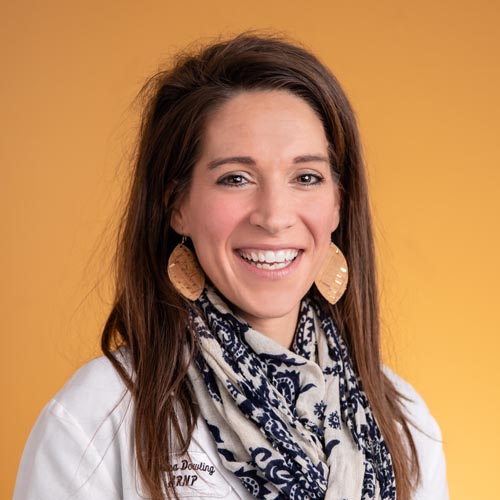 Teresa Dowling, ARNP, FNP-BC, PMHNP-BC, Clinical Services Director
Teresa Dowling is a family nurse practitioner and has been with All Care Health Center since August 2009. She received her Master's in Nursing from the University of Nebraska Medical Center in 2009 and received her Nurse Practitioner License the same year. Teresa completed a post master's in August 2017 from John Hopkins with a focus on psychiatric mental health nursing. She is passionate about filling the gaps between primary and mental health care. In having dual certifications she hopes she can aid in filling this gap. Teresa's interests include promoting disease prevention and healthy living with patients. She enjoys spending time with her family, reading and riding her bike.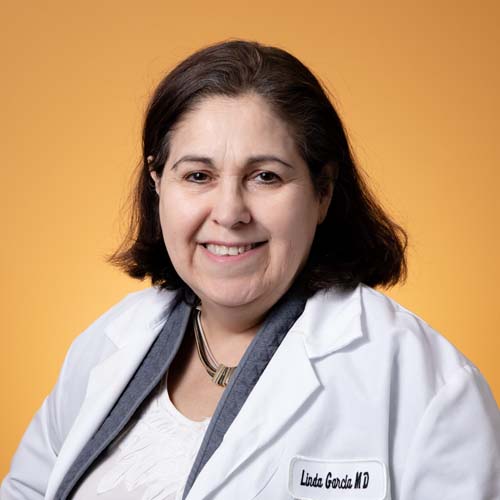 Dr. Linda Garcia-Dorta, MD
Dr. Linda Garcia-Dorta is a well-respected and well-known physician in the Hispanic community.  Dr. Garcia graduated with honors from Universidad Central del Caribe Escuela De Medicina, in 1981. This degree has lead to 40 years of diverse experiences while practicing family medicine.  Dr. Garcia has a big heart and her passion is to care for all.
Dr. Michelle Johnson, M.D., FACP
Dr. Michelle Johnson, M.D., FACP joined All Care Health Center's medical provider staff in April of 2022. Dr. Johnson comes to All Care from the UNMC where she has performed as an Assistant Professor in the Division of General Internal Medicine.
Dr. Johnson began her education at the University of Nebraska earning a Bachelor of Science in Biology. She continued with graduate education at the University of Minnesota – School of Public Health to achieve a Masters of Healthcare Administration. She followed this education with a Management/Policy Fellowship at the University of California at San Francisco. Nine years later, Dr. Johnson received M.D. status at the University of Minnesota Medical School. She completed her internship and internal medicine residency at Hennepin County Medical Center in Minneapolis, Minnesota. She continued as a staff physician, then Medical Director of Internal Medicine Clinic.
Dr. Johnson has two great passions in life: providing high-quality healthcare to underserved populations and traveling. In her career, Dr. Johnson has been able to marry these two passions by providing women's healthcare in Nicaragua. While in Nicaragua, Dr. Johnson focused on cervical cancer prevention where she worked with fellow physicians to develop examination stirrups.
Nancy Childe, ARNP
Nancy is a born-and-raised Nebraskan. She received her Bachelor's Degree in Nursing from Nebraska Wesleyan University in Lincoln, NE. She worked as an ER nurse in Lincoln and Omaha before receiving her Master's Degree in Nursing from UNMC. Nancy enjoys gardening, Chiefs and Steelers football, and running 5K's. She has 2 children in college and one in elementary school. Nancy is exited to help All Care Health Center patients achieve their goals.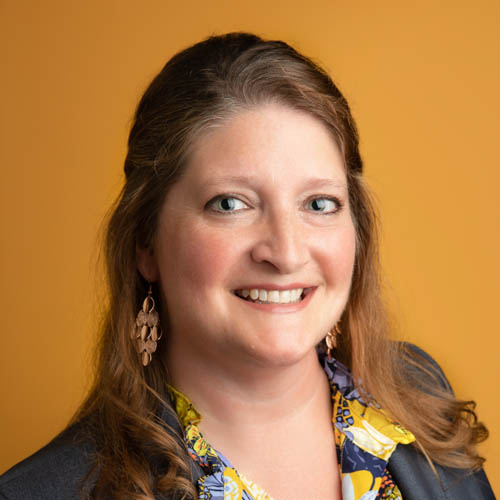 Olivia Woita, ARNP, FNP-C
Olivia joined All Care in 2021.  She provides family practice services at both the Florence M. Lakin Health Center and All Care Health Center's main clinic location.
OB/Pregnancy Care Provider
Amy Ford, ARNP
Amy Ford is a woman's health nurse practitioner and has been with All Care Health Center part-time since December 2012. Some of Amy's focuses include well-women exams, contraception, gynecologic problems, and pregnancy care to a certain point. She received her Master's in Nursing from the University of Nebraska Medical Center in 2005 and graduated with her Doctor of Nursing Practice in May of 2014. Amy has been practicing in the Omaha/Council Bluffs area since 2006. Husker football, reading and attending her children's sporting functions fill up her free time.
Call 712-325-1990 to make an appointment.