Patient Centered Medical Home
The National Committee for Quality Assurance recognizes All Care Health Center as a Patient-Centered Medical Home.  All Care provides comprehensive outpatient medical services, using a team-based approach to care.  The team consists of you, your healthcare provider, other health care professionals, and trusted friends and family members.  Our goal is to ensure your team works together to help you make the best choices about your health.
Radiology (X-ray) Services
All Care has a certified Radiologic Technologist to provide X-ray services on site.
Women's Health Services
All Care medical providers offer gentle and compassionate women's healthcare services for every stage of life and are specialized in well-women exams, birth control, and prenatal care.  Through education and highly personalized care, we seek to provide guidance for the physical, psychological, and social well-being of the mother throughout the childbearing cycle.
Telehealth
Telehealth services are available as a bridge for long-distance patient and provider clinical services, such as diagnosis and monitoring.  This service allows patients to continue care from the comfort of their home or office, without unnecessary travel to the health center.  Please ask if telehealth services are right for you, when making your appointment.  Telehealth services can be performed with the use of a patient computer, laptop, tablet, or telephone.
Pharmacy
All Care Health Center's on-site pharmacy is located at our main health center and allows patients to pick up medications the same day as their medical, mental health, or dental appointment.  Patients refilling prescriptions can choose to take advantage of curbside pick-up.  If transportation is an issue, please contact the All Care pharmacy to see if local delivery is an option.
Primary Care Medical Providers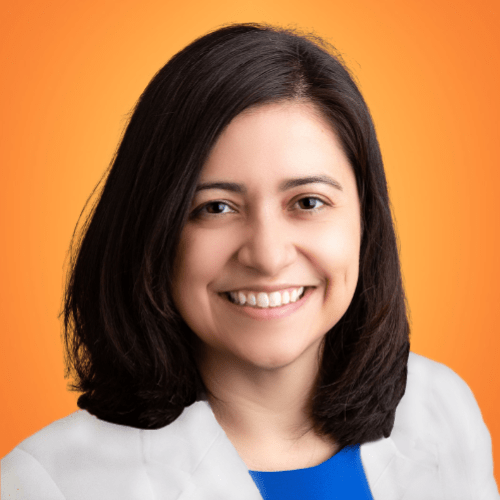 Dr. Cristella Torres, M.D
Dr. Cristella Torres, M.D. joined All Care Health Center as a Primary Care Physician and Medical Director in November of 2021. Dr. Torres earned her bachelor's degree in science at Texas A&M University. Upon graduating cum laude, she pursued her medical degree at the University of Texas Southwestern Medical School, in Dallas. Following medical school, Cristella completed her Family Medicine Residency at Kaiser Permanente in Woodland Hills, California. Cristella is a certified breastfeeding specialist and has an interest in weight loss through nutrition and exercise. Her dual role at All Care follows three years as a Family Medicine Physician at Sainte Genevieve County Memorial Hospital, in Missouri. Her career at Sainte Genevieve included a Pediatric-call focus on newborn care and emergency consultation.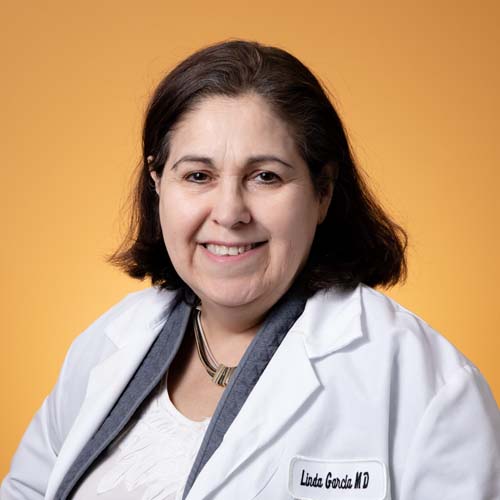 Dr. Linda Garcia-Dorta, MD
Dr. Linda Garcia-Dorta is a well-respected and well-known physician in the Hispanic community.  Dr. Garcia graduated with honors from Universidad Central del Caribe Escuela De Medicina, in 1981. This degree has lead to 40 years of diverse experiences while practicing family medicine.  Dr. Garcia has a big heart and her passion is to care for all.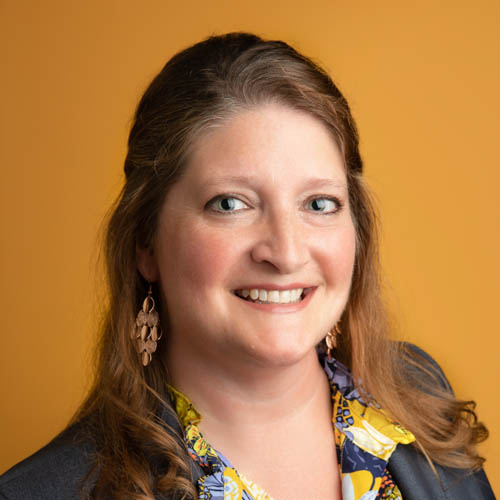 Olivia Woita, ARNP, FNP-C
Olivia joined All Care in 2021.  She provides family practice services at both the Florence M. Lakin Health Center and All Care Health Center's main clinic location.
Sarah Castro, APRN
Sarah Castro began her professional career as a registered nurse and director of nursing at an assisted living and memory care facility in Omaha.  In this position, Sarah proactively improved care for all patients through training and monitoring of staff and in-depth evaluations of practices and care delivery approaches.
Following this role, Sarah demonstrated her bedside empathy by providing in-home nursing that bridged communication between physicians, surgeons, nursing staff, and patients to meet goals and optimum outcomes.  In-home care allowed Sarah to implement treatment plans for acute and chronic conditions, manage direct patient care, and then conduct assessments of care activities.  Sarah educated patients and their caregivers on preventative care and lifestyle choices to improve overall health.
After earning her Master of Science in Nursing, Sarah broadened her skills through community healthcare of adolescents, as well as adult and geriatric patients, and formulated appropriate differential diagnoses based on history, psychiatric examination, and clinical findings.  Working with her patients, she identified medical and health risks based on data collection and recommended safe diagnostic and therapeutic interventions to address symptoms and underlying causes facing each patient.  Sarah also believes that her role is to protect patients by counseling them on drug regimens and their contraindications, possible side effects, and drug reactions.
Sarah aims to establish a plan of care to achieve identified health goals with her new patients at All Care while bridging their physical and mental healthcare.  Sarah is bilingual, speaking both English and Spanish, and welcomes new patients.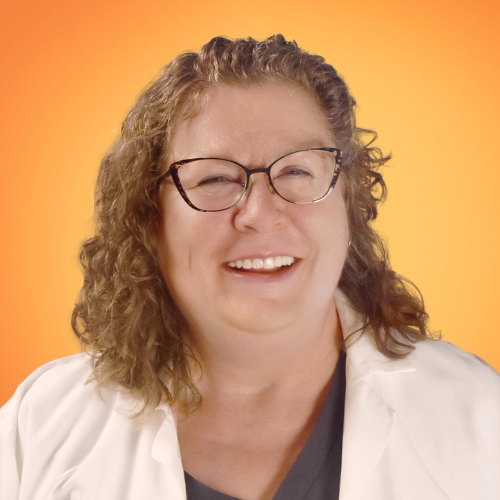 Mary Grieder, ARNP
Mary Grieder's focus has been nursing from the beginning of her collegiate education at Iowa Western Community College, where she earned her initial associate's degree.  Upon this focused background, she has continued to study, all while providing patient care.
Mary graduated with her Bachelor of Science in Nursing, and with honors, from Nebraska Methodist, then enrolled in an accelerated program through Briar Cliff to earn her Masters Degree and become a Board Certified Nurse Practitioner.  During these studies, Mary worked as a full time as a Registered Nurse in Telemetry.  In her role, she provide bedside patient cardiac care and served as a liaison between the patient, family, physician, and other healthcare personnel.  Due to her dedication to improvement in patient satisfaction, she chaired the Relationship-Based Care Committee and took the role of Charge Nurse to oversee staff performance, workflow, and management communications.
As Mary developed her skills as a nurse practitioner, she gained clinical experience in Emergency Medicine, Internal Medicine, and specific understanding at a community health center.  She worked an urgent care setting, seeing a vast array of conditions and working with many others to coordinate ongoing care.  Audubon, Iowa gave Mary small-town and rural experience in both a family health clinic and emergency department setting of a critical access hospital.  In this role, her communications extended from the patient and their primary provider to paramedics, EMTs and law enforcement officers.
From Audubon, Mary shifted to a metropolitan walk-in clinic.  She worked the COVID front-lines to keep medical personnel healthy by examining, testing, educating and diagnosing symptomatic team members.  Rounding out her experience, Mary recently worked closely with therapists to develop diagnosis and treatment plans for various mental health conditions, educating clients to achieve medication safety and understanding of their diagnosis and medications.
With over a dozen years of experience, All Care welcomed Mary to our team of integrated healthcare providers in August of 2022.
Melissa Marshall, ARNP
Melissa Marshall joins All Care Health Center with vast experience ranging from small town clinics to city hospital critical care.  She began her healthcare journey at Nebraska Methodist College with an associate's degree and immediately began working in an oncology and hematology position, then continuing in a rural public health department.
With a Bachelor of Science in Nursing from Creighton, Melissa moved to hospital critical care and neurology. After earning her Masters of Science in nursing from the University of Nebraska Medical Center, Melissa Marshall practiced at clinics and health centers within small towns throughout southwest Iowa, and south eastern Nebraska, while doubling up with a position as an ER coverage nurse for a critical care access hospital.  While working among southwest Iowa clinics, Melissa worked as a single clinic provider while overseeing clinic operations.
Most recently, Melissa has worked as a Family Nurse Practitioner practicing Medication Assisted Treatment (MAT) services to help her patients to detox from opioids, methamphetamines, benzodiazepines and alcohol.
All Care is honored to welcome Melissa and her versed experience in both primary medical care and medication management.  She is a valued piece in our integrated whole-person healthcare program.
OB/Pregnancy Care Provider
Amy Ford, ARNP
Amy Ford is a woman's health nurse practitioner and has been with All Care Health Center part-time since December 2012. Some of Amy's focuses include well-women exams, contraception, gynecologic problems, and pregnancy care to a certain point. She received her Master's in Nursing from the University of Nebraska Medical Center in 2005 and graduated with her Doctor of Nursing Practice in May of 2014. Amy has been practicing in the Omaha/Council Bluffs area since 2006. Husker football, reading and attending her children's sporting functions fill up her free time.
Call 712-325-1990 to make an appointment.