Make your mobile medical clinic appointments now!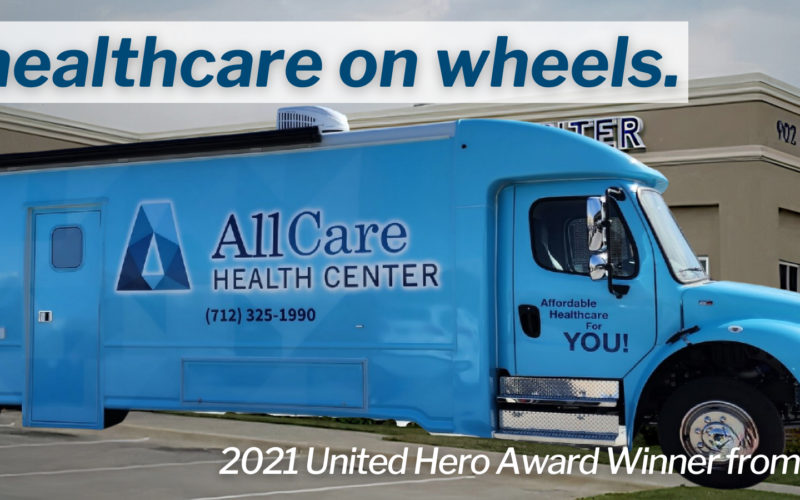 All Care Health Center welcomes families to utilize our mobile healthcare unit. The mobile health care unit will re-open at Thomas Jefferson High School on August 23 – the first day of school – and will be available Tuesdays through Fridays for your family's convenience. Student families are encouraged to make back-to-school appointments by calling (712) 325-1990.
The mobile healthcare unit offers primary medical care and psychiatric mental healthcare services. Services are not just for students but also families and school staff.
The biggest family benefit of All Care's mobile medical clinic at TJ is that students can see a provider at school. Parents do not have to take time off work, so no transportation is needed. If a medical need arises, the school nurse can contact the student's family and help schedule an appointment.
To make this process smooth, All Care encourages families to plan ahead. Even if you don't think your child will ever need to use our mobile medical services, please complete the new patient and consent paperwork, turn it into your school nurse, or bring it to the mobile health unit during the back-to-school night on August 21. Pre-signed consent forms let the school nurse schedule your student for an unplanned and urgent visit; you will still be contacted. Student packets are located online in both English and Spanish.